Flooring software has come a long way in the past two decades, and as we move into 2023, there are more tools and options than ever to help you manage your project efficiently.
From mobile apps that streamline inspections to deep analytics dashboards, these technology-driven platforms make our lives easier while raising the bar on industry standards.
No matter what type of flooring project you're undertaking, having the right tool can make all the difference in efficiency and design excellence. With that said, here is our list of the best flooring software for 2023 – each with its unique offering sure to take your project to new heights!
What is a Flooring Software
Flooring software is a comprehensive tool designed to help you manage your flooring project from start to finish. Flooring software can also automate redundant tasks to help you reduce labor costs, save time, and decrease project risk.
This type of software offers an array of features, including estimating and quoting tools, material ordering management systems, order tracking capabilities, design visualization (e.g., CAD drawings), scheduling and project management solutions, analytics dashboards for insight into performance indicators, and mobile apps for quick on-site inspection review.
What features should you look for in a Flooring Software
The top features of Flooring Software are:
Automated Project Management
The ability to track and manage every aspect of your project from one centralized platform is essential for successful flooring projects. Look for a software program with automated scheduling, budget tracking, task assignment, and inventory management tools.
Cloud Integration
Many modern flooring software solutions are cloud-based, allowing you to access information from anywhere with an internet connection. Cloud integration makes sharing documents between team members in real-time easy.
Mobile App Support
Mobile apps are a great way to streamline on-site inspections and other tasks. Quality Flooring Software should have mobile capabilities to make quick decisions without waiting until you return to your computer.
Visualization Tools
With visualization tools, you can preview how a design will look before beginning the project – allowing you to make changes quickly and without hassle. Look for software with 3D rendering capabilities, so you can get an accurate representation of what the finished product will look like.
Analytics Dashboard
Access to real-time data is invaluable when managing projects – enabling you to make decisions based on actual performance rather than guesswork. A comprehensive analytics dashboard should provide visibility into customer interactions, budgeting information, and other important metrics related to your flooring business.
What are some of the Best Flooring Software of 2023
SketchUp is one of the most popular flooring software options available in 2023. This intuitive platform allows easy 3D modeling, perfect for designing and visualizing custom floor plans, and designs to create professional floor plans.
With SketchUp's robust library of pre-made components, users can quickly access materials like wood, tiles, stone, and more to add to their projects.SketchUp also offers exportable images so that customers can get an idea of the final product's appearance before constructing it.
Why We Love it
3D modeling capabilities: SketchUp allows users to create 3D models of their projects. This makes it easy to visualize the final floor design and make necessary changes before beginning construction.
Easy-to-use interface: The platform is designed with an intuitive interface that even novice users can navigate easily.
A robust library of components: With a wide selection of materials, colors, textures and more, SketchUp helps make designing custom floors easier.
Exportable images: Users can export images from the platform, which can be used for presentations or customer feedback when designing custom floors.
Accurate measurements: With its advanced measuring tools, SketchUp ensures accuracy in all flooring designs by allowing precise measurement of dimensions and angles.
Real-time collaboration: Multiple users can collaborate on designs in real-time, making it easier to make changes or revisions quickly.
Easy sharing: The platform allows for the easy sharing of projects with customers and stakeholders for feedback before beginning construction.
Mobile app available: SketchUp also offers a mobile app that allows users to access the platform from any device, allowing them to work remotely at any time.
Floorplanner is a cutting-edge flooring software platform that allows users to digitally create detailed plans with an intuitive drag-and-drop interface, allowing for the perfect simulation of any space or room layout.
Floorplanner is the perfect flooring software solution for architects, interior designers, contractors, and homeowners looking to stay organized while managing their projects efficiently in 2023 – making it one of the best flooring software solutions of 2023!
Why We Love it
Easy-to-use drag-and-drop interface: FloorPlanner has a simple, user-friendly interface that makes creating custom floor plans easy and intuitive.
Detailed 3D visuals: Visualize your designs in stunning 3D visuals, allowing you to see how each piece of the puzzle fits together – making it easier to adjust the plan as needed.
Measurements and calculations: Easily measure distances and angles and calculate area and volume with Floorplanner's handy tools.
Bespoke furniture layout previews: With the ability to customize furniture layouts, Floorplanner helps ensure everything is right for your project.
Automated flooring estimations: Get instant automated estimations on flooring material costs as you go.
Materials and colors catalog: Browse through an expansive library of materials and colors, ensuring your design looks just how you want it to.
Comprehensive analytics dashboard: Monitor progress with detailed dashboards that keep your project on track, from planning to completion.
Mobile app for inspections: Keep up to date on the go with a handy mobile app for easy on-site inspections and updates.
AutoCAD is a leading computer-aided design (CAD) software application used by engineers, architects, and contractors to develop detailed designs and diagrams. It's widely considered the industry standard for 3D modeling applications, so it is no surprise that AutoCAD is a top choice for flooring floor planning software.
With AutoCAD, users can easily draw and manage highly accurate 2D and 3D floor plans quickly and efficiently. AutoCAD provides tools for creating floor plans with complex surface textures such as stone or wood to achieve realistic results.
Why We Love it
Easy to learn and use: The user interface of AutoCAD is intuitive and user-friendly so that users can learn the basics quickly.
Multiplatform support: You can use AutoCAD on Windows, macOS, iOS, and Android platforms.
Collaboration tools: Users can easily collaborate with colleagues in real-time over a network or through cloud storage solutions like Autodesk A360.
Powerful 3D modeling tools: This software provides powerful tools for creating complex 3D floor and surface models with realistic textures.
Automated features: AutoCAD offers advanced automation features such as automatic layer management, automated object tracking, and parameterization to speed up design tasks.
Easy data integration: Users can easily integrate data from other CAD applications and formats to incorporate real-world measurements.
Versatile output options: AutoCAD offers many export options, including PDFs and DWG files for other design applications.
Customizable feature set: Users can customize the application through add-ons, plugins, and scripts to meet their needs.
TurboBid Estimating is a comprehensive flooring software solution that helps you manage your entire project from start to finish. It provides powerful tools for estimating, job tracking, material ordering, and deep analytics dashboards to give you better insights into your operations.
TurboBid is a standout choice for flooring professionals looking to streamline their projects and maximize efficiency. With its comprehensive feature set and free trial offer, it's worth checking out if you're in the market for top flooring software solutions for 2023.
Why We Love it
Quick and accurate material takeoff diagrams: TurboBid Estimating automatically generates a detailed takeoff diagram of any given project so that you can estimate with confidence.
Easy integration: You can easily integrate your existing estimating program into TurboBid for seamless data sharing.
Comprehensive job tracking tools: TurboBid has all the tools you need to track and manage your projects from start to finish, including customized reports and reminders.
Automated material ordering: TurboBid's integrated system allows you to order materials quickly and efficiently, saving time and money.
Advanced analytics dashboard: Keep tabs on your flooring operations with advanced analytics dashboards that help you identify potential problems or areas for improvement.
Online customer portal: Turbo Bid Estimating offers an online portal where customers can easily view and approve estimates, track project progress, and more.
Mobile app: The TurboBid mobile app allows you to inspect projects onsite and record information quickly and accurately while on the go.
Collaboration tools: TurboBid Estimating has advanced collaboration tools so teams can share real-time information to ensure everyone is on the same page.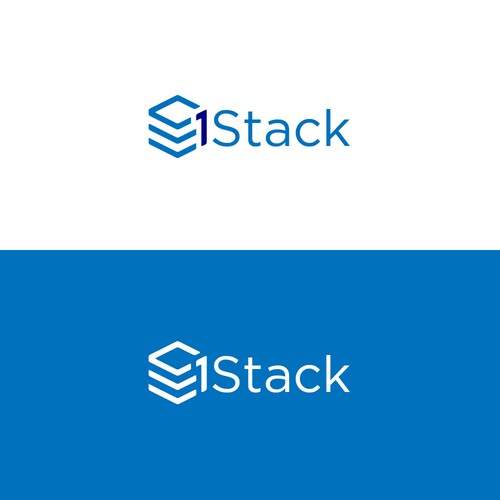 Stack is the most comprehensive flooring software available today, and it provides a range of tools to help you manage your project from start to finish. With an easy-to-navigate dashboard, you can access all your project data, documents, and images quickly and easily.
If you're looking for a reliable flooring software solution in 2023, Stack is an excellent choice for its robust feature set and comprehensive customer service. With its powerful tools, Stack makes it easy to manage complex projects from start to finish, saving time and money.
Why We Love it
Automated document management: You can easily share, store, and organize documents within Stack's centralized database.
Real-time project collaboration: Keep your team connected and informed with streamlined messaging capabilities.
Scheduling & tasking tools: Streamline your workflow with advanced scheduling tools that help you stay on top of deadlines and tasks.
Advanced analytics & reporting: Gain insight into the progress of each project with detailed analytics and reports from Stack.
Digital payment processing: Process payments quickly and securely with integrated digital payment systems for clients or subcontractors.
Mobile app support: Use powerful mobile applications to access data, manage tasks, and keep up with progress while on the go.
3D Design & Rendering: Create stunning visuals of your project in real time with advanced design and rendering tools.
Comprehensive customer support: Get assistance from Stack's dedicated customer service team to ensure you always get the most out of your software.
Buildxact is a comprehensive construction and project management software tool enabling flooring contractors to control their projects in one easy-to-use platform. This cloud-based software solution offers various helpful features, such as job scheduling and tracking, invoicing and payment management, automated ordering, and project collaboration tools.
Buildxact is a great choice for flooring contractors looking for an easy-to-use construction software solution that can streamline their projects from start to finish and provide powerful insights into performance metrics.
Why We Love it
Seamless job scheduling and tracking: Buildxact makes it easy to plan and manage your jobs from start to finish. With its intuitive drag-and-drop calendar, you can easily assign tasks, set deadlines, and track progress in real-time.
Automated ordering: With Buildxact's automated order process, flooring contractors can quickly place orders for materials and supplies—saving time and money.
Invoice and payment management: Buildxact simplifies billing with an all-in-one invoicing system that lets you generate custom invoices quickly. Plus, you can manage payments without ever leaving the platform.
Real-time project collaboration: Whether sharing documents or tracking changes on the fly, Buildxact makes it easy for your team to collaborate on projects.
Comprehensive reporting tools: Track key performance metrics, such as budget and timeline progress, in real-time with Buildxact's comprehensive analytics dashboard.
Integrations with third-party apps: Easily integrate your favorite apps with Buildxact to streamline your workflow and save time.
Customizable templates: Create custom job templates that make each project faster and smoother by automatically assigning tasks and tracking progress in one place.
Mobile app support: Keep projects moving even when you're away from the office with the Buildxact mobile app, which lets you monitor jobs, check invoices, approve documents, and more.
BuilderTREND.
This cloud-based software platform is designed to help flooring professionals manage projects from start to finish. BuilderTREND offers comprehensive project management tools that allow you to create budgets and timelines, track progress, communicate with clients, manage customer profiles, and more in just a few clicks.
BuilderTREND is the best flooring estimating software for any size flooring project in 2023. BuilderTREND offers a 30-day free trial, so you can determine if it's the right flooring software for you in 2023.
Why We Love it
Automated scheduling and task management: Streamline your workflow with automated task assignments and notifications.
Robust project management tools: Keep track of budgets, timelines, and progress with dynamic reporting features.
Comprehensive customer profiles: Get to know your clients better with detailed customer profiles that include contact information, history, preferences, and more.
Easy payment processing: Process payments quickly and securely using integrated credit card processing or QuickBooks Online integration.
Mobile app for inspections: Snap photos of the job site for easy reference anytime, anywhere.
Comprehensive analytics dashboard: Gain valuable insights into your flooring business with an in-depth analytics dashboard.
Best-in-class support team: Count on a knowledgeable support team to help when needed.
Easy documentation for compliance: Keep your business compliant with easy documentation tools.
Cedreo is the leading flooring software of 2023. It helps you quickly and easily create, visualize, and create floor plans and share beautiful 3D designs with clients and contractors. With Cedreo, design projects become easier to manage than ever – from intuitive CAD tools that let architects customize layouts to advanced materials libraries that help designers select the perfect floorings for their projects.
Cedreo is cloud-based top-down flooring software automates the flooring software of 2023, offering unparalleled control over your projects and allowing you to create beautiful designs quickly and efficiently. Whether you're a large firm or small business, Cedreo ensures no detail gets overlooked.
Why We Love it
Intuitive CAD tools: Streamline your design process with easy-to-use CAD tools that let you customize layouts quickly, including wall and ceiling heights
Advanced materials library: Access the most comprehensive materials library to find the perfect flooring options for any project
3D visualization capabilities: Create realistic renderings of your designs to help clients visualize what the finished product will look like ahead of time
Cloud-based access: Easily manage projects from anywhere, anytime with a cloud-based access
Automated workflow processes: Reduce errors by streamlining communication and workflows with automated processes that keep everyone on track.
Project tracking & reporting: Track progress in real-time and get detailed reports on costs and timelines at any stage of the project
Mobile app support: Get onsite inspections done quickly with a mobile app that makes it easy to capture images, measurements, and more
Advanced analytics dashboard: Gain insight into performance with an advanced analytics dashboard that tracks key metrics like cost savings and customer feedback.
JobNimbus is the best flooring software of 2023 and a great choice for managing projects efficiently. It has all the features you need to manage your flooring project, including job scheduling, task management, and customer relations.
JobNimbus also offers mobile apps that allow you to streamline inspections, making it easier than ever to keep up with progress on site. With its deep analytics dashboard and advanced reporting capabilities, JobNimbus gives you detailed insights into your project's performance so you can make improvements accordingly.
Why We Love it
Automates task scheduling and management: Jobnimbus automation helps you streamline project workflow and reduce administrative overhead.
Real-time updates: With real-time job notifications, your team can stay on top of workflows and changes in the field.
Advanced analytics: Jobnimbus's deep analytics dashboard gives you detailed insights into your project's performance so you can make improvements accordingly.
Easy collaboration: Jobnimbus enables easy communication between teams and customers, always updating everyone on progress and changes.
Custom documents & forms: Easily create custom documents and forms for different flooring projects to maintain industry standards for quality assurance.
The mobile app makes streamlining inspections, progress tracking, and other job-related tasks easy.
Task organization: Easily organize, track, and manage all tasks associated with a flooring project in one place.
Estimating & pricing: Get accurate estimates quickly with JobNimbus's powerful estimating software. Upload existing documents or create custom forms to complete the job correctly and cost-efficiently.
Payment processing: Quickly process payments and invoices so your business can stay on top of cash flow management.
Best customer service: With 24/7 customer support available when you need assistance with Jobnimbus tools or processes, you can always rest assured that your project is in good hands.
FAQs
How do I choose the best flooring software for my needs?
Choosing the best flooring software for your needs depends on a few factors, such as the type of project you're undertaking and the level of customization desired. Consider your team's workflow and necessary features before selecting the best floor plan software platform for you.
Is the software user-friendly? , Does the platform have customizable options? What level of support is available? Is the software compatible with my existing hardware and software systems? , Are there any extra fees for additional features or services? Answering these questions can help you narrow your choices to make the best decision for your project.
How do I get the most out of the best flooring software of 2023?
Getting the most out of your chosen software will depend on how well you can utilize its features. Start by exploring all the features offered, and take advantage of tutorials or support options if needed. Getting familiar with a platform before starting a project can help ensure that you are getting the most out of it in terms of efficiency and design excellence.
Also, keep your software up-to-date, as newer versions often come with better features and a user experience tailored to your specific type of project. With the right combination of industry best practices and the latest technology, you'll be well on your way to creating beautiful floors for years to come.
How do I get started with using flooring software?
Once you've chosen the best flooring software for your needs, getting started is relatively simple. Most floor plan software providers will offer a free trial period to familiarize you with the platform before committing to a monthly or annual subscription. Start by exploring its features and determine how they can be implemented into your workflow.
After familiarizing yourself with the basics, you can dive into more advanced features and create customized settings based on your project needs. Lastly, be sure to use customer service options if any questions arise. With the right software and guidance, your floors will look great in no time!
How do I troubleshoot flooring software issues?
Start by checking the software provider's website for tutorials and frequently asked questions. If that doesn't resolve your issue, contact customer support directly; they will have more in-depth knowledge of the platform. They may be able to provide one-on-one support or suggest helpful tips and tricks for getting the most out of your floor plan software cost you.
Many online forums and communities are dedicated to helping users troubleshoot flooring software issues. You can post questions or search existing threads for potential solutions that have worked for others in similar situations. With the right support and guidance, you should be able to resolve your issues in no time!
How do I contact flooring software customer support?
Most flooring software providers will have customer support listed on their websites. . Most floor plan software platforms offer email and phone support, with some providing online chat options. Many providers will have a community forum or discussion board where you can ask questions and get help from other users.
If all else fails, you may be able to submit an issue report directly to the software provider; they will investigate and get back to you with a solution or further assistance.
How does flooring software help you save time and money?
Flooring software can help you save time and money by streamlining your workflow. Most platforms have features that automate mundane tasks like material calculations, orders, inspections, etc. This allows you to focus on the design aspects of the floor plan project while ensuring accuracy in each step.
Many flooring software providers have integrations with the industry, all-standard vendors, and suppliers. This means you can easily order materials, get discounted prices on bulk orders, and take advantage of other cost savings opportunities. Flooring software can help you maximize efficiency and minimize costs for a successful project every time.
How much does the best flooring software of 2023 cost?
The flooring software's cost varies depending on its features and capabilities. Most providers offer monthly or annual subscription plans, with some offering one-time purchases. The cost is usually based on the number of projects you plan to manage and the complexity of those projects.
Generally, the more advanced features a platform has, the more expensive it will be. Before purchasing top floor plan software, compare multiple providers to find the best fit for your needs and budget.
What is the difference between flooring software and other software programs?
Flooring software is specifically designed for flooring projects, from material selection and price estimation to scheduling and project management. It streamlines workflow processes by automating mundane floor planning tasks and providing deep project progress analytics.
On the other hand, general software programs can handle various tasks related to different industries. They are not as specialized and may not offer features specific to flooring projects as other programs.
Is this software compatible with my operating system?
Most flooring software providers offer platform versions compatible with various operating systems. Before purchasing, checking the provider's website for specific system requirements and compatibility details is best. Some providers offer mobile apps that can be accessed on any device regardless of the operating system.
Before purchasing your software, read all the details and cross-check them with your system requirements. That way, you can ensure the software is compatible with your operating system before purchasing.
How do I install the best flooring software of 2023?
Once you have purchased the software, installation is typically straightforward. Depending on the provider, you may be able to download it from their website or receive a disc in the mail. Most providers will send an activation code required for the installation if you purchase online.
Check your provider's website for detailed instructions on how to install their software on your device. If you have any issues, contact their customer support team for help.
Conclusion
After considering all of the criteria and features to look for in Flooring Software, it is clear that the Best Flooring Software of 2023 is SketchUp, FloorPlanner, AutoCAD, Stack., Buildxact, BuilderTREND, Cedreo, and JobNimbus. This Flooring Software provides users with efficiency and convenience when dealing with floorplans. Each software differs from the others as well with one; this means that users can research and choose which flooring estimating software best fits their preferences.